Holiday in
St. Anton am Arlberg
Summer & Winter
Enjoy the beauty and magic of the Arlberg region.
Both in summer and winter, the mountains offer a wide range of sports and recreational activities. In addition, various events and a wide selection of culinary delights make for a truly exquisite gourmet experience.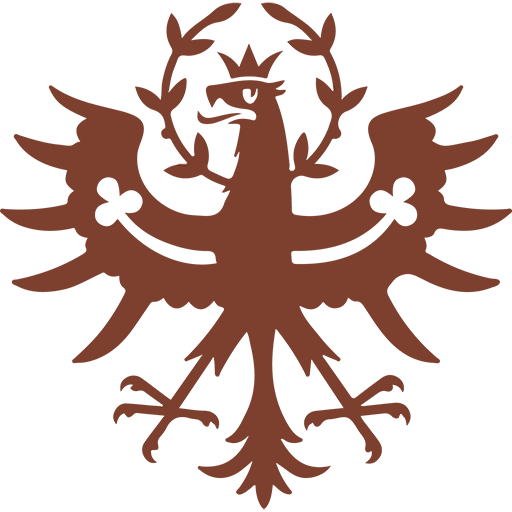 Winter Holiday
Make the first tracks through the snow in bright sunshine and on glistening slopes, explore the tranquillity and the enchanted winter landscape on foot or, with aching limbs, finally enjoy a well-deserved Kaiserschmarren (scrambled sweet pancake) in a mountain hut … there are many different dreams of a perfect winter holiday, but St. Anton am Arlberg is predestined to make them all come true.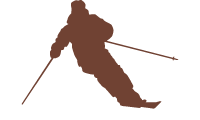 Skiing & Snowboarding
Known worldwide as the cradle of alpine skiing, St. Anton am Arlberg is still a flagship of winter tourism. With 305 kilometres of groomed slopes and 88 lifts, the Arlberg region offers plenty of variety for an extended skiing holiday. Freestyle fans, too, will be in their element in STANTON Park in Rendel. You can pre-book the necessary equipment with our partner Intersport Arlberg at a 10% discount.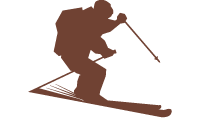 Ski touring & Free riding
St. Anton is considered a paradise for freeriders and ski tourers. You can enjoy a spectacular mountain panorama and countless off-piste runs. In addition, a number of state-certified ski and mountain guides are available to accompany you. We will be happy to advise you. And don't forget: Stay safe!
Cross-country skiing
There are more than 40 km of cross-country trails where you can take a trip on cross-country skis. The cross-country skiing network, which has been awarded the Cross-Country Skiing Seal of Quality of the State of Tyrol, offers something for everyone, from leisurely to sporty tours.
Winter and Snowshoe Hiking
Even without skis on your feet, you can enjoy winter in the Arlberg region to the fullest. Away from the hustle and bustle of skiing, you can experience the dream of an enchanting winter wonderland on foot. Numerous winter hiking trails beckon you to explore the area.
Tobogganing
From Gampen, a 4 km natural toboggan run takes you down into the valley. You can get to the starting point either on foot or comfortably with the Nasserein gondola lift. There are also two opportunities to stop for refreshments along the way.
Summer Holiday
© TVB St. Anton am Arlberg – Patrick Säly
Although St. Anton is mainly known for winter sports, we can confidently say: The Arlberg is also truly a paradise in summer. The mountain landscape is fascinating even without a white blanket. And, besides: when others have already broken out in a sweat, you can enjoy the perfect summer in the mountains with us!
All of our guests can enjoy the benefits of the Summer Card. It offers a wide range of activities and discounts, as well as a varied weekly programme. For example, this card entitles you to free entry to the swimming pool and use of the cable cars for one day.

Inclement Weather Programme
© TVB St. Anton am Arlberg – Josef Mallaun
Nobody likes inclement weather, but when it does happen, here are some tips for a varied programme.
Entertainment in the arl.rock
For a more leisurely pastime, the arl.rock also offers a bowling hall with four lanes and a number of pool tables. A great idea for a leisurely afternoon with family and friends.
Yoga in the arlflow
In addition to hosting the annual Mountain Yoga Festival, the arlflow is now a permanent venue for all yoga enthusiasts. A varied programme of yoga and meditation courses with different teachers and therapists complements the outdoor mountain sports perfectly.
Wellness in the WellCom
A visit to the sauna is not only a good idea when the weather is bad. After a day of physical activity in the mountains, your muscles will appreciate time to relax in the spa. A sauna area, as well as outdoor and indoor swimming pools and a selection of massage and beauty treatments promise pure relaxation. For insatiable sports enthusiasts, the WellCom also houses a gym.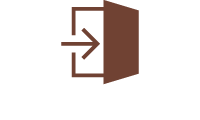 Escape Room
Of course, we don't mean for you to have to escape from us. But if you fancy a bit of a thrill, the Escape Room in St. Anton might be just the place for you.
Museum & More
The Ski and Heritage Museum in St. Anton is worth a visit for its architecture alone. With its park and magnificent view of St. Anton, Villa Trier, which is over 100 years old, is a very special place. There is also a restaurant where you can indulge in culinary delights.
Shopping & Culinary Delights in the Pedestrian Zone
Of course, the village itself offers plenty of shops to browse, cafés and restaurants where you can enjoy a leisurely afternoon or evening.
Trip to Innsbruck
Take advantage of the direct train connection for a trip to Innsbruck, the capital of Tyrol. After two-minute walk to the station and a train ride of just over an hour, you can admire the world-famous Goldenes Dachel (Golden Roof) first-hand. Even beyond the paths of Emperor Maximilian, Innsbruck entices visitors with its great shopping facilities and charming cafés and restaurants – without losing sight of the Tyrolean mountains, which impressively loom over the city's rooftops every now and again.