Privacy Policy
The protection of your personal data is very important to us. We therefore process your data exclusively on the basis of the legal provisions (GDPR, Telecommunications Act – TKG 2003). In this data protection information, we inform you about the most important aspects of data processing within the framework of our website.
When you visit our website, your IP address, start and end of your session will be recorded for the duration of that session. This is required for technical reasons and therefore constitutes a legitimate interest as defined in Art. 6 (1) (f) GDPR. Unless otherwise regulated below, this data will not be further processed by us.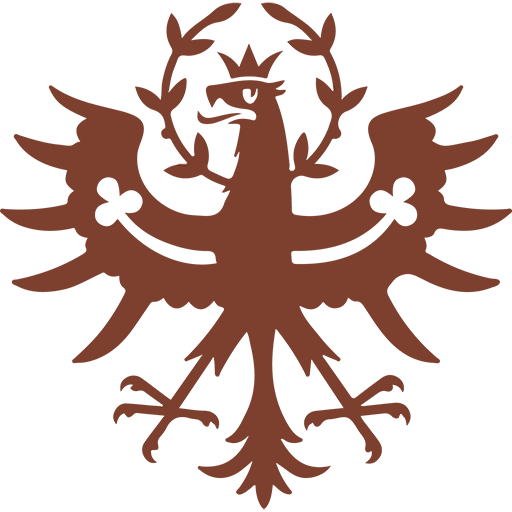 1. Contact with us
If you contact us using the form on the website or by e-mail, the data you provide will be stored by us for six months for the purpose of processing the enquiry and in case of follow-up questions. We do not share this data without your consent.
2. Cookies
Our website uses so-called cookies. These are small text files that are stored on your end device with the help of the browser. They do not cause any damage.
We use cookies to make our offer user-friendly. Some cookies remain stored on your end device until you delete them. They enable us to recognise your browser the next time you visit.
If you do not want this, you can set up your browser so that it notifies you when cookies are being placed and so that you can allow this only on a case-by-case basis.
If you deactivate cookies, the functionality of our website may be limited.
Only so-called "session cookies" are used on our site. These are temporary cookies that remain on your device until you leave the site.
| | | |
| --- | --- | --- |
| Name | Purpose | Expiry |
| i18next | A cookie for the language is set by the widgets of the Zadego GmbH company (see also section3). | Session |
3. Booking
Data processing when using property management systems (widgets)
Widgets by zadego GmbH (easybooking) are embedded in this website.
zadego GmbH
Tschamlerstraße 4
6020 Innsbruck
Österreich
This company provides the PMS software system (property management system) that is used by the controller. These widgets are:
Enquiry form
Booking screen
Price list
Availability calendar
Online Check-In
General
In order to process your enquiry or booking, it is necessary to process the data you have provided to the controller.
The above-mentioned controller and zadego GmbH (both also referred to jointly as the "Providers") are in a contractually regulated business relationship. The controller obtains its hotel management/booking software from zadego GmbH.
The personal data you disclose will be transferred to the management system and to companies that have a business relationship with the management system. This transfer is made in particular to the above-mentioned lessors, possibly also to tourism associations, registration providers, payment providers and other companies that are connected to the management system and/or lessor and must be called upon to fulfil post-contractual obligations.
The use of personal data by the Providers is governed by the applicable legal provisions and the consent given by you to the use of your data.
Data collection
In the context of an enquiry or booking with the tourism business, you provide relevant data for the implementation thereof. This is usually the following data:
First and last name
E-Mail-Address
Address
Phone nummer
Payment data (bank details, credit card details)
Dates of birth (to identify children)
This data is only collected to the extent permitted by law and only with your consent and active participation. Insofar as consent is given electronically within the scope of the services, the statutory obligations to provide information shall be complied with and this consent shall be recorded by means of suitable technical systems.
Purpose of this data processing
The controller will process your personal data in this context for the following purposes:
Provision of quotations
Online Check-In
Fulfilment of registration obligations
Payment processing
Invoicing
If personal data is entered in one of these widgets (contact details, e-mail, dates of the desired stay in our hotel), this is always done on a voluntary basis and only for the purpose of being able to submit a corresponding offer for your desired stay.
If no contractual relationship is established between the parties (i.e. there is no stay on the premises of the controller), the data of the data subject is immediately and automatically deleted from the systems. In individual cases, statutory retention and deletion periods must be observed.
Registration obligation
The controller is obliged under the applicable Registration Act to register all guests residing with the controller by providing the data specified in the Registration Act. This concerns the following data, among others:
Name
Name(s) of person(s) travelling with you
Date of birth
Gender
Nationality
Country of origin
Address
Travel document (type, number, date of issue, issuing authority, country)
Date of travel period
Guest directory
In accordance with the legal obligation, the controller shall keep all guest data provided to the controller in relation to a booking in a so-called guest directory. This guest directory is subject to the automatic deletion and anonymisation periods stored in the system. The Providers shall implement appropriate technical and organisational measures to store personal data in the system in accordance with the law. In individual cases, statutory storage and retention periods must be observed. The set storage periods apply insofar as the data concerned is not processed for a longer period for other purposes specified in this Privacy Policy.
The guest directory is maintained electronically by the controller, for which purpose the data is shared with zadego GmbH. In this case, zadego GmbH acts as a processor, as it stores the data on its servers. No data will be transferred to a third country without prior notification to the data subjects.
Data transfer
In order to fulfil and perform the contract within the framework of an existing business relationship, it is possible that your data will be passed on to the following recipients:
Municipality of St. Anton am Arlberg
Tax accountants and banks
easybooking/Firma zadego GmbH
Provider
Order processing contracts have been concluded with these recipients, which commits them to comply with the applicable data protection regulations.
Beyond that, we do not under any circumstances share your data with third parties without authorisation.
4. Integration of Third-Party Services and Content
Within our website, we use content or services offered by third-party providers in order to integrate their content and services, such as maps, videos, JavaScript modules or fonts (hereinafter collectively referred to as "content").
This always requires that the third-party providers of this content detect the IP address of the user, since without the IP address they would not be able to send the content to the user's browser. The IP address is therefore required in order to display this content. We endeavour to only use content where the respective providers use the IP address solely for the purpose of delivering the content. The pseudonymous information may also be stored in cookies on the user's device and may contain, among other things, technical information about the browser and operating system, referring websites, time of visit and other information about the use of our website, as well as being linked to such information from other sources.
MyFonts
This website uses web fonts by myfonts.com. Based on the licensing terms, page-view tracking is carried out whereby the number of visits to our website are counted for statistical purposes and transmitted to MyFonts. MyFonts Counter is a service provided by MyFonts Inc., 500 Unicorn Park Drive, Woburn, MA 01801, USA.
MyFonts only collects anonymised data. If necessary, the data is transferred by activating Java Script code in your browser. To prevent the execution of Java Script code by MyFonts altogether, you can install a Java Script blocker (e.g. www.noscript.net).
For more information on MyFonts Counter, please see MyFonts' Privacy Policy at https://www.myfonts.com/legal/website-use-privacy-policy.
5. Newsletter
You have the option to subscribe to our newsletter via our website. For this we need your e-mail address, your name and your declaration of consent to receive the newsletter.
Once you have registered for the newsletter, we will send you a confirmation e-mail with a link to confirm your registration.
You can cancel your newsletter subscription at any time. You can either click on the "Unsubscribe" button at the end of our newsletter or e-mail your cancellation request to info@alptyrol.at. We will then immediately delete your data related to the newsletter mailing. This withdrawal of consent shall not affect the lawfulness of processing based on consent before its withdrawal.
We use Sendinblue as our marketing platform. By completing and submitting the form, you acknowledge that the information you provide will be transferred to Sendinblue for processing in accordance with the General Conditions of Use.
6. Links
When you visit websites whose links are featured on our website, it is possible that cookies are set and personal data (such as the IP address) is collected, processed and stored by those third-party providers. We have no influence on whether the linked sites comply with data protection and security regulations. Please read the privacy policy on the respective websites.
7. Server-Logfiles
For reasons of operational security, the hosting provider collects data on accesses to this site and stores them as "server log files", which are automatically transmitted by your browser. The following data is logged in this way:
Page accessed (URL)
Browser type/ version
Operating system used
Referrer URL (the previously visited page)
Host name / IP address of the accessing computer
Time of server enquiry
The log files are stored for two weeks. We reserve the right to check this data retrospectively if we become aware of specific indications of unlawful use.
8. Data Security
Encryption
Our website is https encrypted.
Data Security
We use technical and organisational security measures to protect your personal data stored against loss, destruction and access by unauthorised persons.
9. Your Rights
As a matter of principle, you have the right of access, rectification, erasure, restriction, data portability, withdrawal of consent and objection with regard to your data stored by us. If you believe that the processing of your data violates the data protection regulations or that your privacy rights have been violated in any other way, you can lodge a complaint with us at info@alptyrol.at or with the data protection authority.
Please see below for our contact details:
ALPtyrol
Johannes Partoll
Arlbergstrasse 65
6580 St. Anton/Arlberg
Tel: +43 660 688 24 24
E-Mail: info@alptyrol.at
Web: www.alptyrol.at